Free Heritage House July Tours

The Irving Heritage House will host the First Sunday monthly tours on July 3, Sunday, from 3pm -5pm. Admission is free to tour the Schulze family home at 303 South O'Connor as well as Mary's Playhouse in the back garden area.
Built in 1912, the Heritage House is a Recorded Texas Historical Landmark. It was the home of C.P. Schulze, brother of Irving's co-founder J.O. Schulze. Only one family has ever lived in this prairie-style bungalow.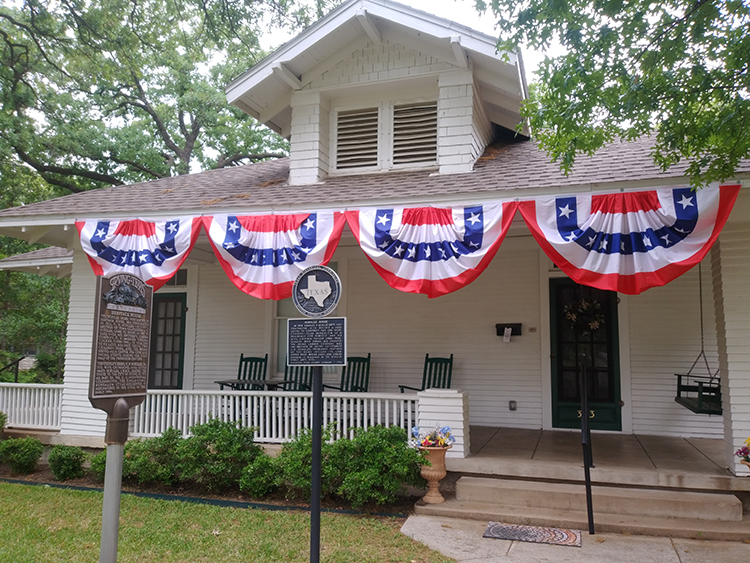 The common areas in the home consist of a formal living room, dining room, music room, sunroom, kitchen, and breakfast nook. There are also two bedrooms and one and a half bathrooms. It is furnished with original Schulze family items and period items donated by residents of Irving and Heritage House supporters. Step back in time and enjoy seeing its treasures.

Mary's Playhouse was originally built as a chicken coop. It was converted into a playhouse for young Mary Schulze in the 1920s. Several toys from Mary and her brother Charles are on display there.

For more information, call 972-252-3838.