Depot and Caster Cabin tours

Step back in time by visiting the Heritage Park Depot and Caster Cabin on July 4th, following the parade from 9:30am-11am. The Irving Heritage Society will be on hand to welcome you and provide some of the history.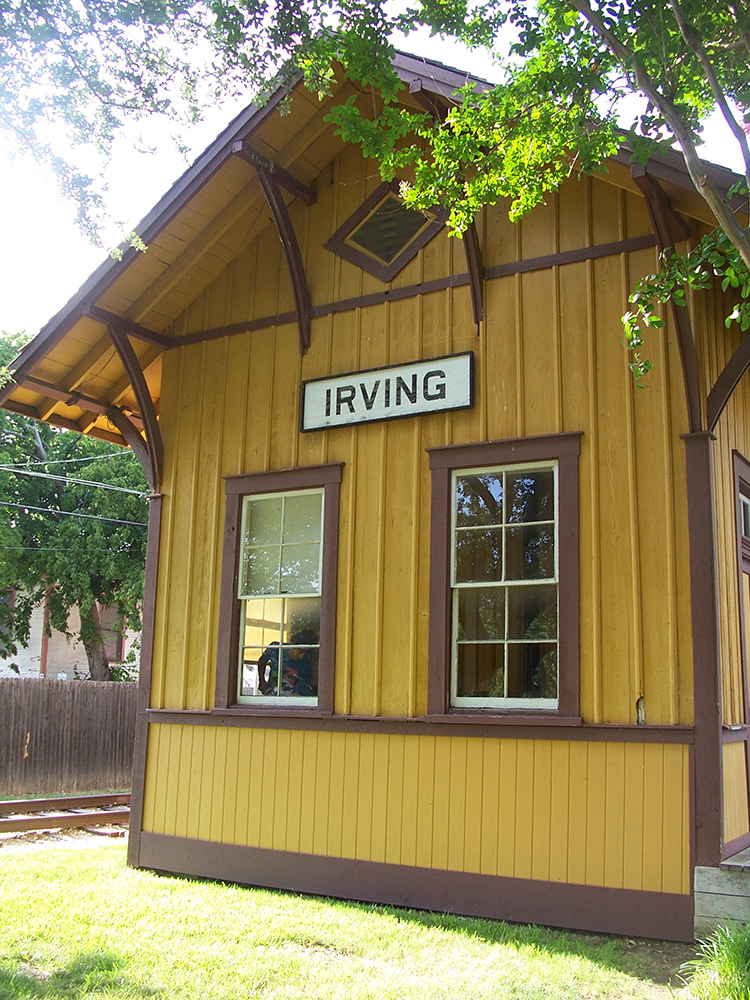 Caster Cabin was built in 1887 by Henry Caster and his son Edmond. Originally it was a dog-run cabin with two rooms and an open hall in between. A fire damaged the cabin in 1980 and the current structure has some of the surviving logs incorporated into the cabin. Some original family furnishings, including a rocker made by Mr. Caster, the Casters' wedding bed, a 1914 quilt and a family Bible are among the items in the Caster Cabin.

The Heritage Park Depot was built circ. 1888 in Clinton, Texas, and moved twice to Fate, Texas, before the Irving Heritage Society purchased the depot in 1986. After restoration, the depot was opened in 1988 as it is similar to Irving' original depot, which stood at the top of Main Street.