Virtual Vintage Valentine Tea

A housewarming party with a Valentine theme in 1914, led to an annual Vintage Valentine Tea held by the Irving Heritage Society since 1978. Preparation usually consists of polishing the silver, preparing recipes of that 1914 party, and getting the old upright piano tuned in the Heritage House. This year the gathering will be virtual on February 14, Sunday, from 2pm-3pm.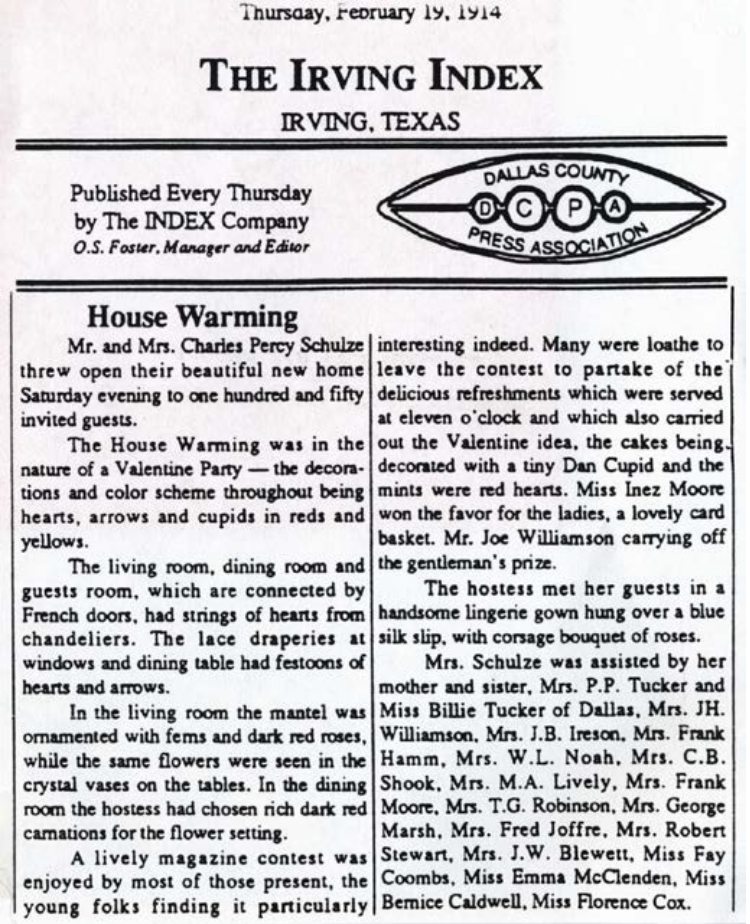 A special program on the history of teas will be presented by Lara Zwahlen. A musical serenade will announce it is time to reveal this year's Heritage Society's Sweetheart. Hats, gloves, and costumes attire are optional. To receive your "Quaran-Tea" link, send a request to irvingheritagesociety@yahoo.com. Presenting sponsors include Bruce Burns, Stars N Stripes Bargain Center, and Flowers of Las Colinas.