Heritage House tours and Washington Irving exhibit

The Irving Heritage House will be open on Sunday, April 12 from 3pm - 5pm. Docent led tours will begin at 3pm and 4pm. Admission is free. Built in 1912 by C.P. Schulze, brother of one of Irving's co-founders , the Heritage House is a restored pioneer home. This Texas State Historical Landmark is located at 303 S. O'Connor.
In conjunction with the "Celebrating Irving – The City And The Man" month long series of events, a special display will be at the Heritage House on April 12th reflecting the life and works of the first American Man of Letters, Washington Irving. A full calendar of other events during April may be viewed on the website. All visitors on April 5 will receive a small memento of the "Celebrating Irving – The City And The Man" events.
Many beautiful antiques are throughout the Heritage House. Some of the furnishings include a 1840 clock, an organ (ca.1880), a square piano (ca.1860), Limoges, Sevres, and Bavarian porcelains, and many more items from the past. For more information call 972-252-3838.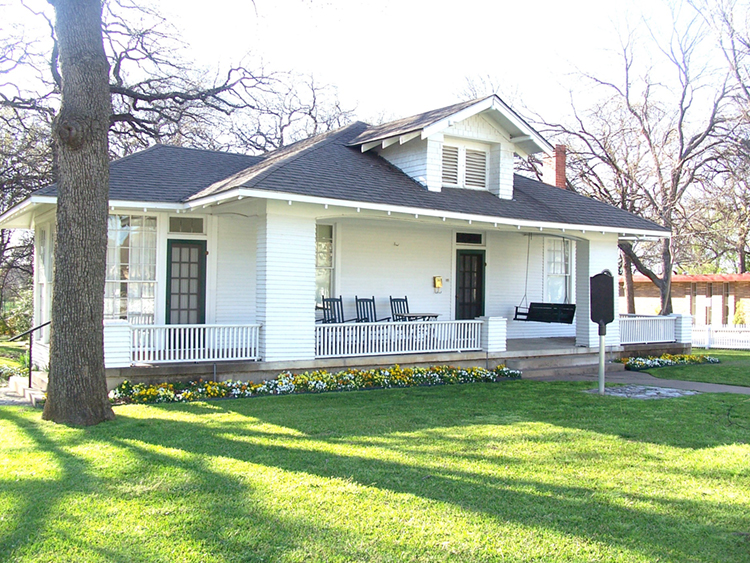 Irving Heritage House, built 1912