Heritage House and Mary's Playhouse Tours

The Heritage House will be decorated and open for tours on Sunday, December 6, from 3pm-5pm. Docent led tours will be given at 3pm and 4pm. Located at 303 South O'Connor, the home was built in 1912 for the C.P. Schulze family. It was designated a Recorded Texas Historic Landmark in 1986. Admission is free.
The newly dedicated Mary's Playhouse in the backyard garden area will also be open for visitors. Originally built as a chicken coop, the building was converted into a playhouse for the young Mary Schulze in the 1920's.
For more information call 972-252-3838. Group tours may also be arranged at alternate times.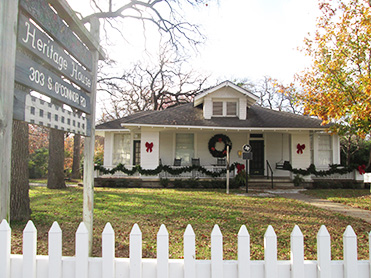 Heritage House at Christmas time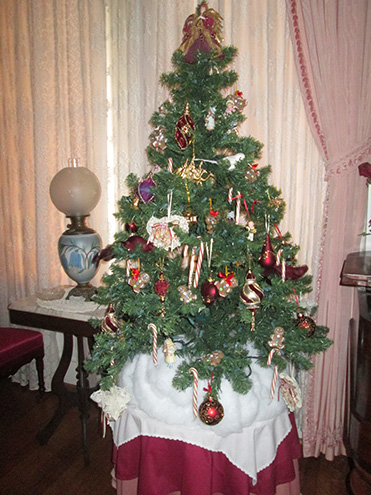 Christmas tree at the Heritage House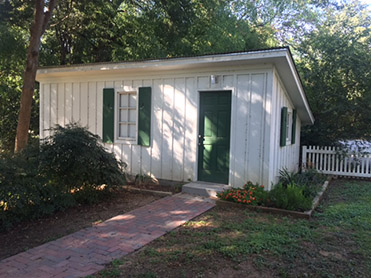 Mary's Playhouse