Heritage Park Depot and Caster Cabin To Be Open July 4 During Holiday Festivities

The Caster Cabin and train depot at Heritage Park, 2nd and Main Street, will be open for tours by the Irving Heritage Society on the morning of the 4th of July during the holiday celebration in downtown Irving. Admission is free.
The Caster Cabin was built in 1887 by Henry Caster and his son Edmond as a dog-run cabin. Following a fire, some of the logs from the cabin were salvaged and reconstructed. The cabin contains some of the original furniture including a rocker made by Mr. Caster, the Casters' wedding bed, a 1914 quilt and a family Bible.
The depot at Heritage Park was built about 1896 and served the small east Texas towns of Clinton and Nevada. It was purchased by the Irving Heritage Society in 1986 and moved to Heritage Park to represent the Rock Island depot which previously was located at the north end of Main Street until 1965.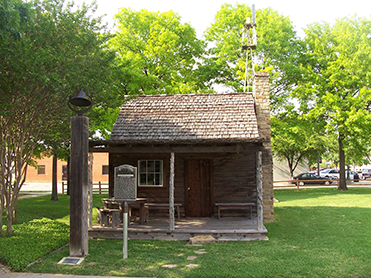 Heritage Park Cabin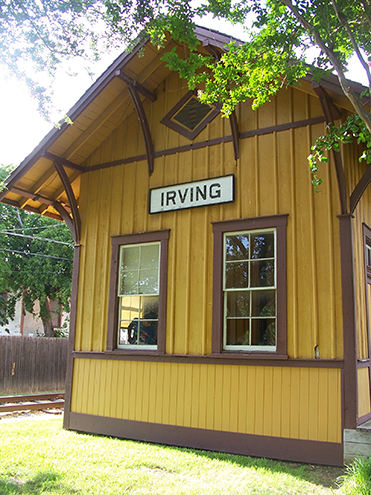 Heritage Park Cabin Depot